Website Security
Security Analysis, Hardening and Ongoing Monitoring
Trust Experts in Website, Hosting and Firewall Security Setup
Security is essential in today's business environment.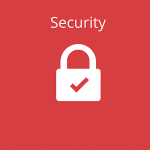 In order to Secure a Website, it is more than just making sure that a Security Certificate is installed correctly. There are a few layers of Security to consider:
Firewall Level – Prevention at the Firewall Level can mitigate DDOS, SynFlood, SQL XSS, Brute Force and other attacks.
Server Level – Server defense can prevent hacker attacks before they even reach your website.
Application Level – At the WordPress level properly configured Security can prevent any attacks when they are on your website
You can have us perform a Security Analysis using state-of-the-art 'White Hat' hacking techniques, to profile your current website security. (If we perform Security Hardening, or you sign up for a Website Maintenance Program, the Security Analysis will be credited toward other services.)
Security also depends on a current, well updated and backed-up website, so consider one of our
Maintenance Programs
.