Custom Web Development with
Solid Open-Source Technologies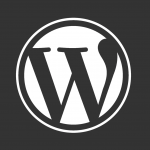 Our people are experts in WordPress, the top CMS in the world.
Custom Programming
Custom themes, plugins, widgets, search engines and more.
Professional Services for Architecture, Specs, Analysis and more.
Migrate from Drupal, Joomla and others to WordPress.
Site Speed and SEO are a top priority. Let us get you up to speed.
Security Management
Our security packages can help keep your mission critical data safe.
Support & Training
Our experienced staff can help with training in-person or remote.
E-commerce
Experts in WooCommerce, the most popular eCommerce platform
---
Quadshot develops on WordPress, WooCommerce, OpenTickets and other Open-Source platforms.
---
Client Testimonials
What you have done for our business is very difficult to express in words, but I will try. Working with (Quadshot and OpenTickets)  has been the most refreshing and exciting professional business relationship I can remember in 35 years of business. Artisan Center Theater recently celebrated our 10th Birthday. We are now one of the top 10 Community Theaters in America with over 70,000 patrons attending each year.  You have insured we will have many more to come. Thank you.
Richard Blair
Founder and President, Artisan Center Theater
I have worked with Michael and the team at Quadshot for the past year and have found their work to be of the highest quality.  Quadshot is very easy to communicate with and adept at taking concepts and turning them into working models. I highly recommend them to anyone from a tech novice to a highly knowledgable and sophisticated tech veteran.
Ned Goldstein
Managing Member, Port Media Solutions LLC
Quadshot has been an amazing development partner for SeekRetreat.com. Micheal and his team are always great to work with, professional, and fun. They are incredibly skilled at problem solving, and great at providing quality technology that is great on the front end and back end, providing a quality platform that is easy for our sales team to maintain.
Alex McAfee
CEO and Co-founder, Seek Retreat