What determines whether a website is good or not? How does it look? How does it function, or how about both? It's user experience, and every web design company should be experts in the art of user experience, otherwise known as UX. As a professional user experience consultant, Quadshot Digital will make your website truly enjoyable and usable.
What is User Experience?
The first few seconds of being on a website make all the difference. It can either make or break the experience for you. If the website is not properly formatted or functioning, it could offer quite an unpleasant experience. In this day and age, most people access websites through their smartphones. Many websites on the internet are still not mobile optimized, meaning those mobile phone users
Simply put, the user experience is all about the overall experience you have when visiting a website or application, based on how it functions and how it looks.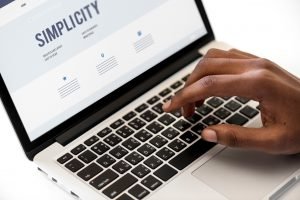 What is a UX design consultant?
When building a website, it's important to have a user experience consultant that knows a thing or two about website functionality. Designing a website is no walk in the park. You must take everything into consideration, not just mobile.
For example, customers are a very important aspect of user experience. If UX consulting firms understand anything aside from web design, it's customers and what they like. Just like any other business, we're all about making customers satisfied.
Ultimately, our goal is to help improve your business by making your website more interactable and useful. We believe that the better the user experience is, the more desire your customers will have to stay there and use your services. A great looking functional website also helps customers determine who they'd want to do business with.
The User Experience Consultant of Las Vegas
Quadshot Digital is your number one UX design consultant. We will help you develop a strategy and plan to incrementally improve your website and the experience your customers have on it. Contact us today to get started on your website.